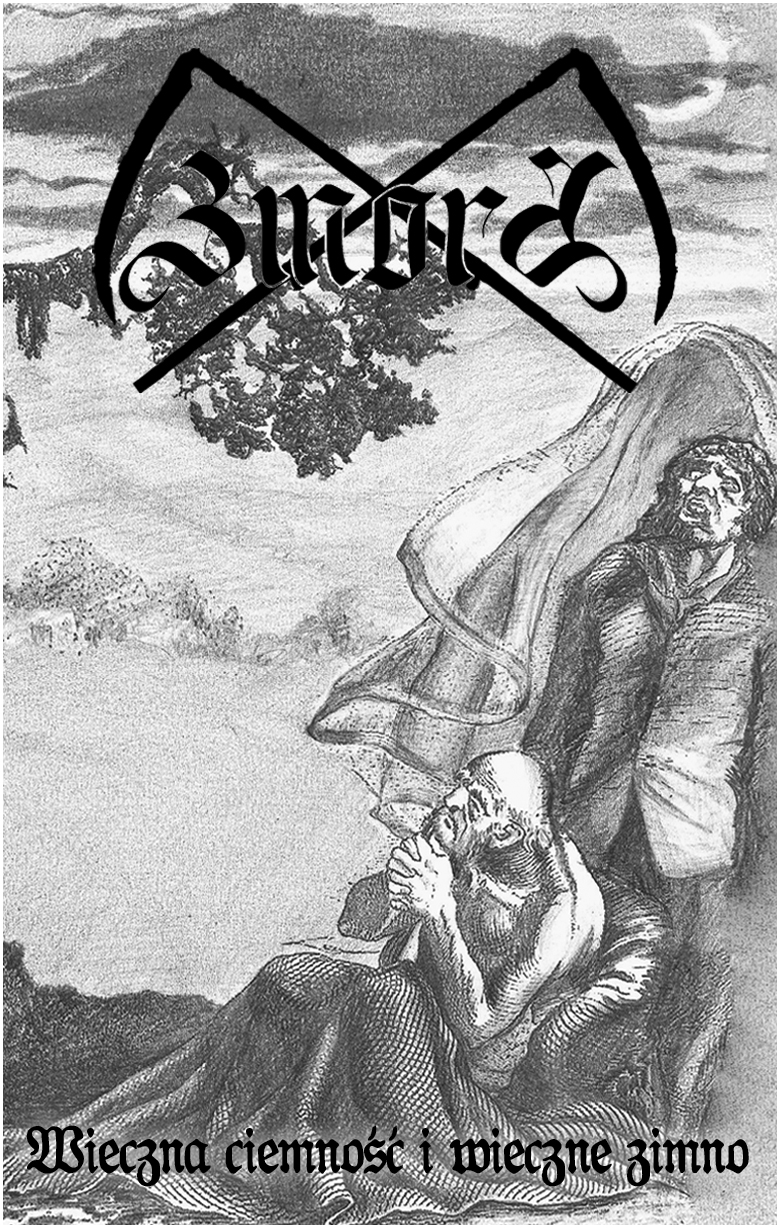 XXI plägue.
ZMORA
"Wieczna ciemność i wieczne zimno"
Tape 2016.
1. Listopadowe cienie
2. W trupiej aurze księżyca
3. Szum martwych drzew
(nekrösound here)
4. Żałobna liturgia nocy
5. Wielkopolska samotnia
6. Dzikie jęki, zimne cienie
7. Czarna rozpacz
8. Wieczna ciemność i wieczne zimno
9. Pożegnanie jesieni
10. Ostatni sen
Second full-lenght invocation on tape containing ten pure, cold Black Metal hymns cultivating the best tradition of Polish Black Metal nekrösound! This album manifests the KVLT of eternal shadows... forgotten... and alive... Beware!
Total pro-done cassette limited to 144 copies!
Every copy comes with white logo sticker and white logo pin!
OUT fükking NOW !!!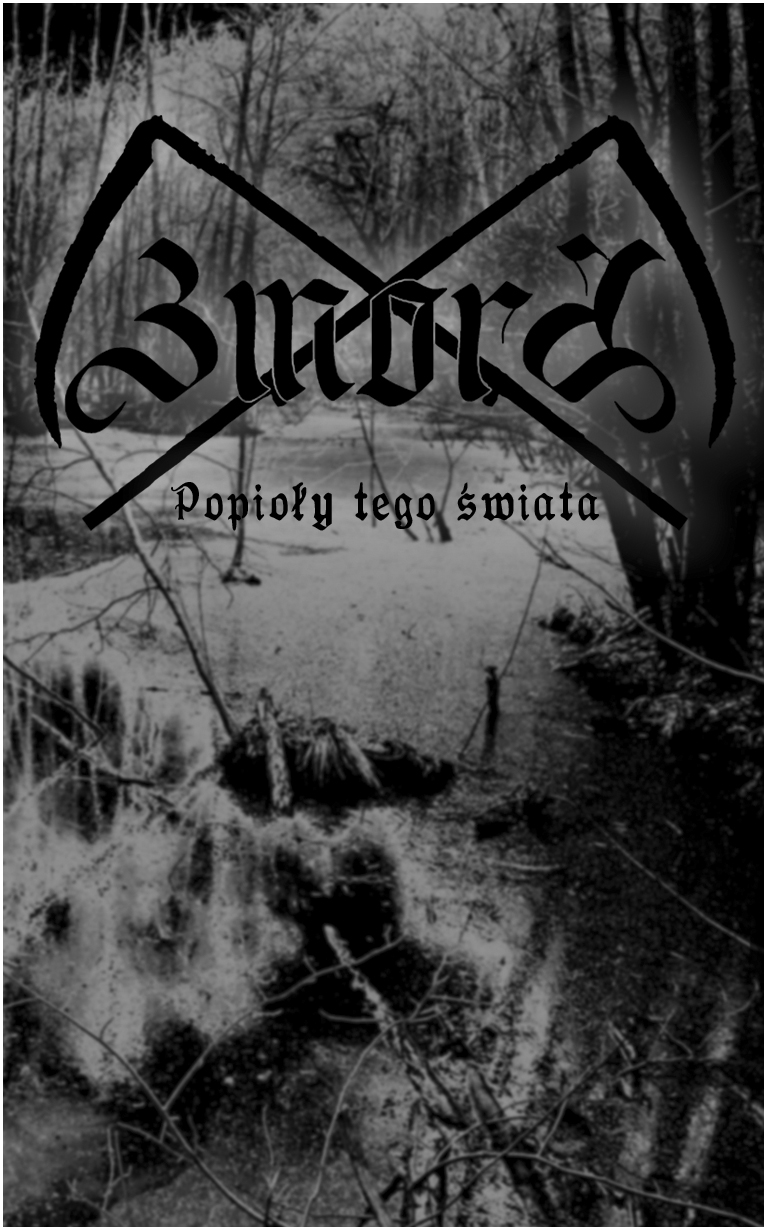 XX plägue.
ZMORA
"Popioły tego świata"
Tape 2016.
Side I: Era mrozu
1. Trupia biel i czerwień krwi
2. Wichry przepełnione jękami
3. Roznosiciele zarazy
4. Fala zimnej, wiecznej nocy
(nekrösound here)
Side II: Era popiołów
5. Popioły tego świata
6. Czas zatrzyma swój bieg
7. Niech spoczną w grobie dzieje
8. Coraz głębiej w czerń zejdę
At the time of eternal winter and total darkness comes the Bane! Nothing but pure misanthropic Black Metal in the vein of old GRAVELAND, MYSTERIES, VELES, INFERNUM. ZMORA is the new hidden face of the Polish Black Metal Underground, staying true to the roots of the dark age! You will hear the moans of the damned amid the ashes of this world... Annihilation!
Total pro-done cassette limited to 144 copies!
Every copy comes with black logo sticker and black logo pin!
OUT fükking NOW !!!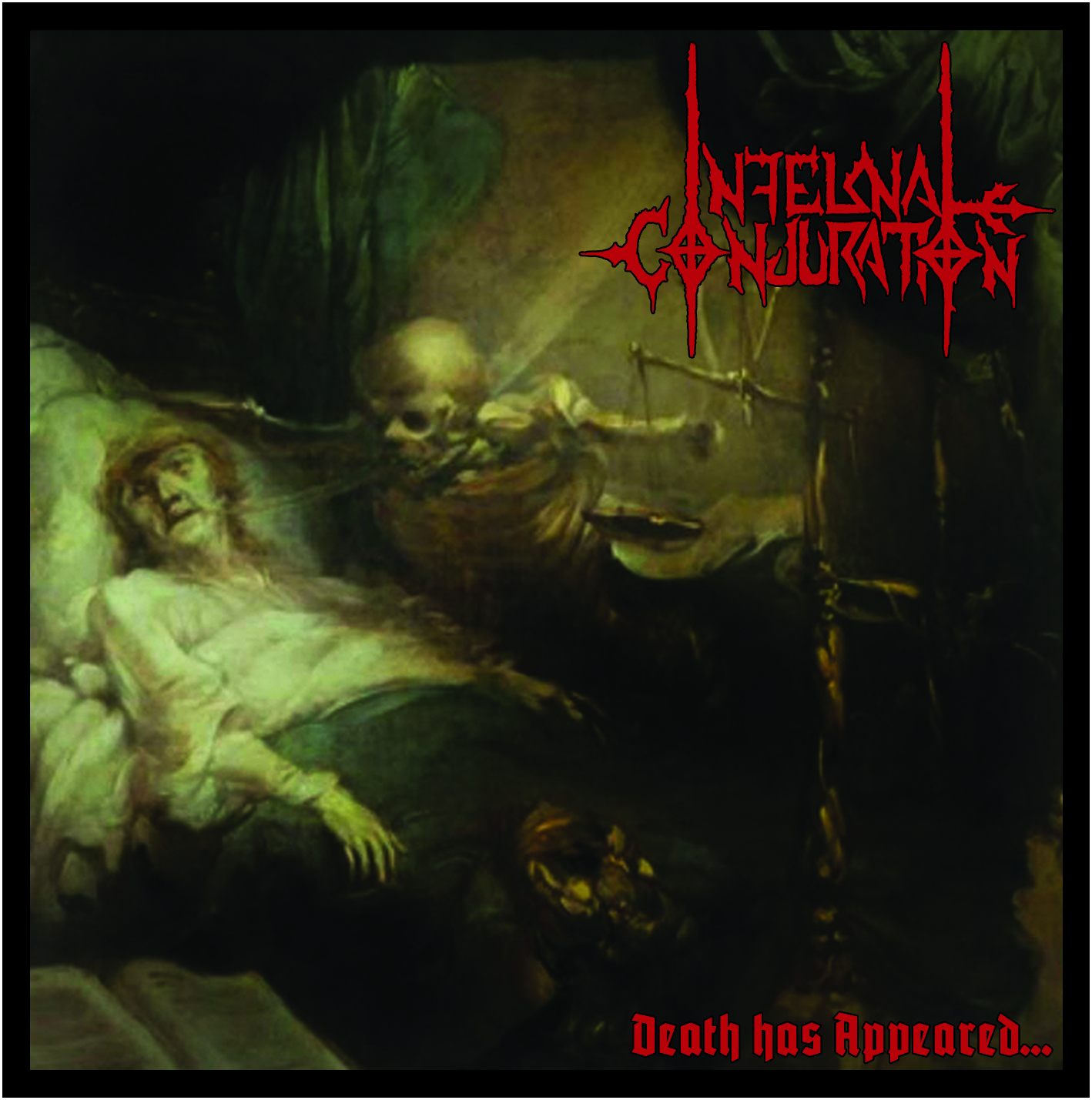 XIX plägue.
INFERNAL CONJURATION
"Death has Appeared..."
MCD 2014.
1. Worshipper of Evil
2. Death has Appeared...
(nekrösound here)
3. Vanquish the Creed
4. Trapped in a Portal
5. Abyss Angel /MORTUARY-Mex/
Infernal Death Metal from Mexico! Dark, raw, straight & obscure. 4 own new hellish hymns + cover of mighty MORTUARY /Mexico/ "Abyss Angel" from their cult demo tape "Blackend Images"! The armies of Hell rejoice in Blasphemy again!
AVAILABLE !!!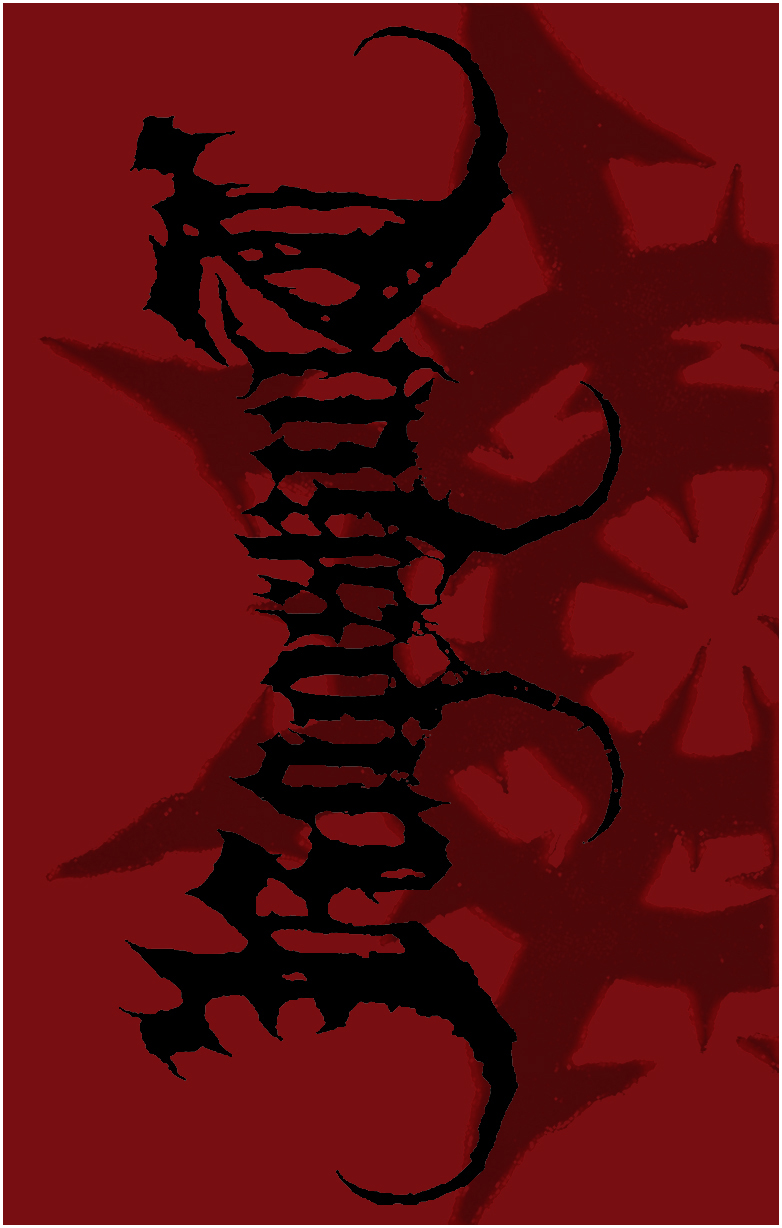 XVIII plägue.
KAOSKULT "Manifest" Demo Tape 2013.
1. Manifest
(nekrösound here)
4. Chaos
Majestic Black Metal dedicated to Chaos...
AVAILABLE !!!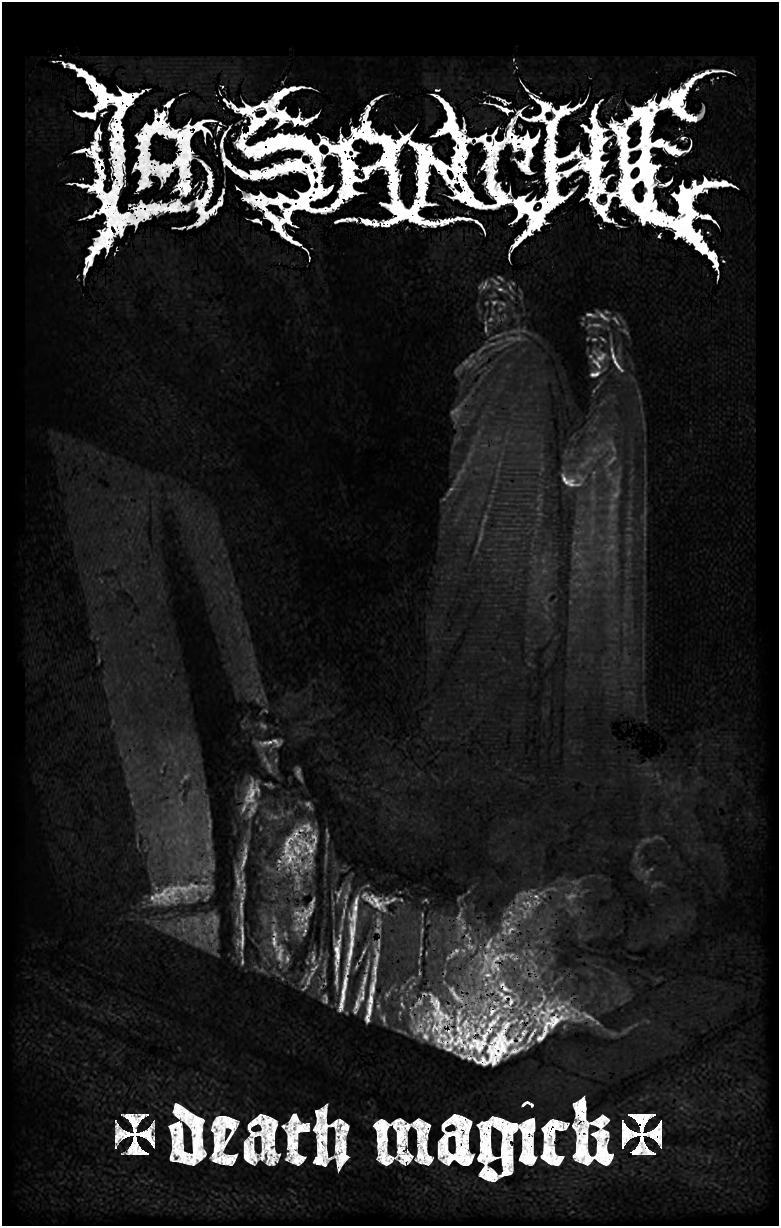 XVII plägue.
LA SANCHE "Death Magic" Demo Tape 2013
1. Beneath the Cold Azure Waves
(nekrösound here)
2. Paladine Transference
3. Vascellum Daemonae
4. Blood and Soil
First demo tape of Texas death squad LA SANCHE has been evoken! This stereo cassette contains 4 tormenting pieces, nearly 20 minutes of pure mörbid Death Metal. If you are into cult hordes from the beginning such as MORBID ANGEL, BOLT THROWER, MALEVOLENT CREATION, VADER, ASPHYX this stuff will bring you maximum pleasure and totally possess your soul!
When Death comes... you will hear LA SANCHE!
AVAILABLE !!!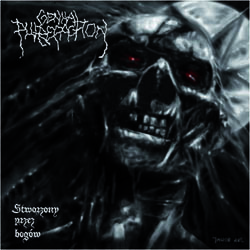 XVI plägue.
GENITAL PUTREFACTION
"Stworzony przez bogów"
CD 2012
1. Intro
2. Cierpienie
3. Powrócę
4. Stworzony przez bogów
5. Śmierć
(nekrösound here)
6. Okaleczone umysły
7. Wyznanie
8. Rozkoszne zło
9. Cienie z ciemności
10. Sabbath
11. Nie-Wiara
12. Deformacja ducha
Polish Death Metal veterans vomiting their first merciless full-length debut album! Over 46 minutes filled with massive, murderous and hypnotik pure DEATH METAL in the unique GENITAL way! Ancient, forgotten heroes of Polish underground stronger than ever! Following on the the path with GRAVE, BOLT THROWER, CARNAGE...
AVAILABLE !!!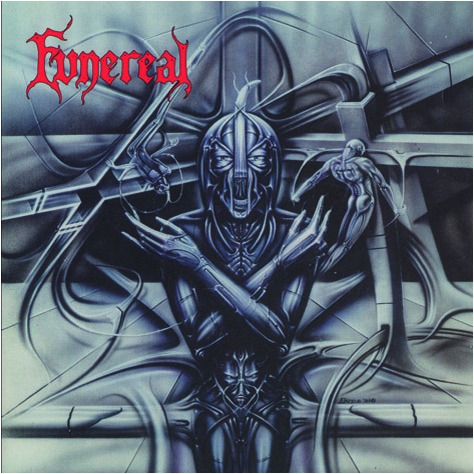 XV plägue.
FUNEREAL "The Misery Season"
CD 2000/2011
1. Intro
2. Serenity
3. Darkness Arise
(nekrösound here)
4. Confinement
5. Eternal
6. Embracing of Sorrows
7. Seclusion
8. Beneath the Earth I Lie
9. Life of Anguished
FUNEREAL returns with their mighty and the only stuff ever recorded. "The Misery Season" was released over ten years ago and now arise from the ashes. Straigth doomy Death Metal roller in the typical Chicago style. There is no place to write elaborates, there is no art, there is pure raw Death fükking Metal!!! CHICAGO DEATH METAL still alive!!! Die slowly!!!
AVAILABLE !!!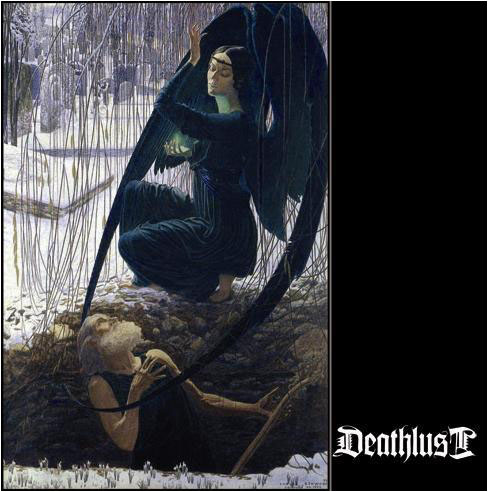 XIV plägue.
DEATHLUST "Deathlust"
MCD 2011
1. Apocalypse Orgy
2. Deathlust
3. Exhale
4. Total Worship
(nekrösound here)
5. Code of Depravity
5. Slaining the Life
(BESTIAL MOCKERY cover)
Bestial beheading axe-kommando from the depths of Polish underground. Over 23min. of furious barbaric Death / Black Metal attack. Fast, raw and massive metallic fists with nightmerish vokillings. Expect merciless and humiliating execution! There's only bestial DEATH! DIE!
AVAILABLE !!!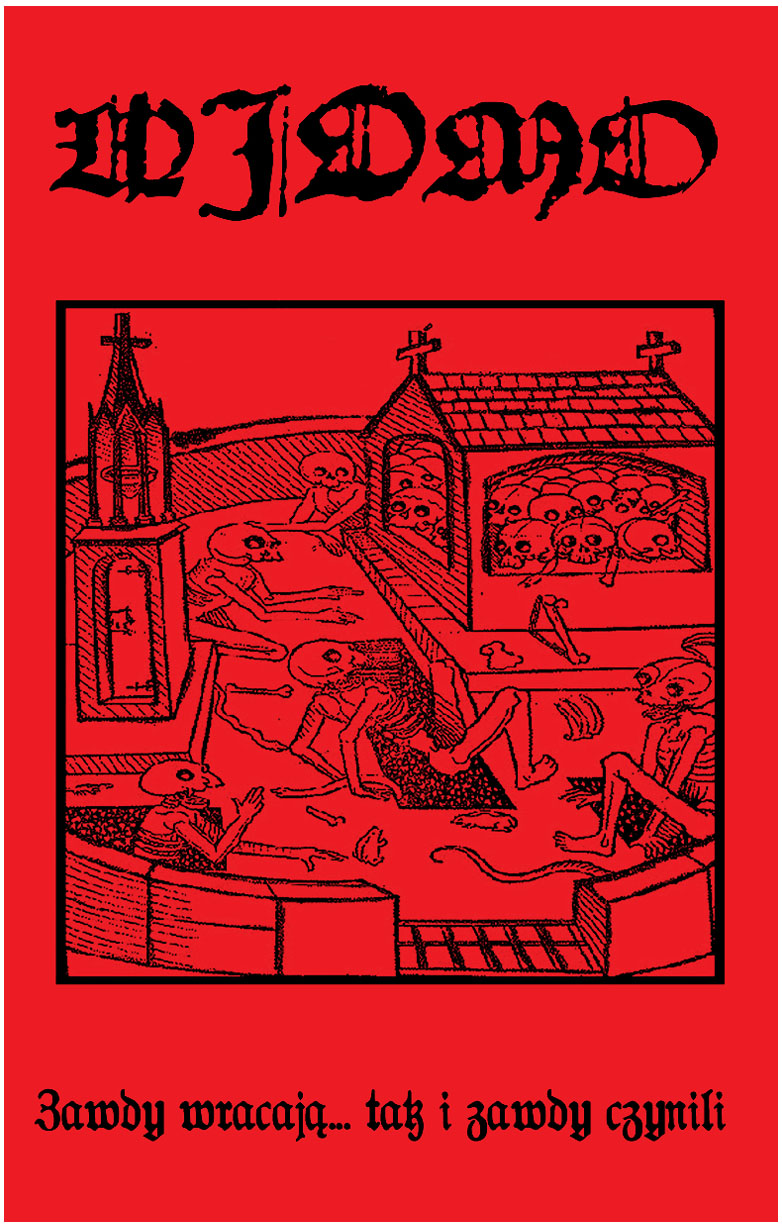 XIII plägue.
WIDMO "Zawdy wracają... tak i zawdy czynili"
Demo(n) Tape 2011
1. Mgławica dusz
2. Popiołów świt
3. Przeklnij mnie
(nekrösound here)
4. Widmokrąg
Raw Black Metal in the vein of the mighty Polish tradition. Ancient forgotten feelings still pulsate in lost souls from Greater Poland! Fükk!!!
AVAILABLE !!!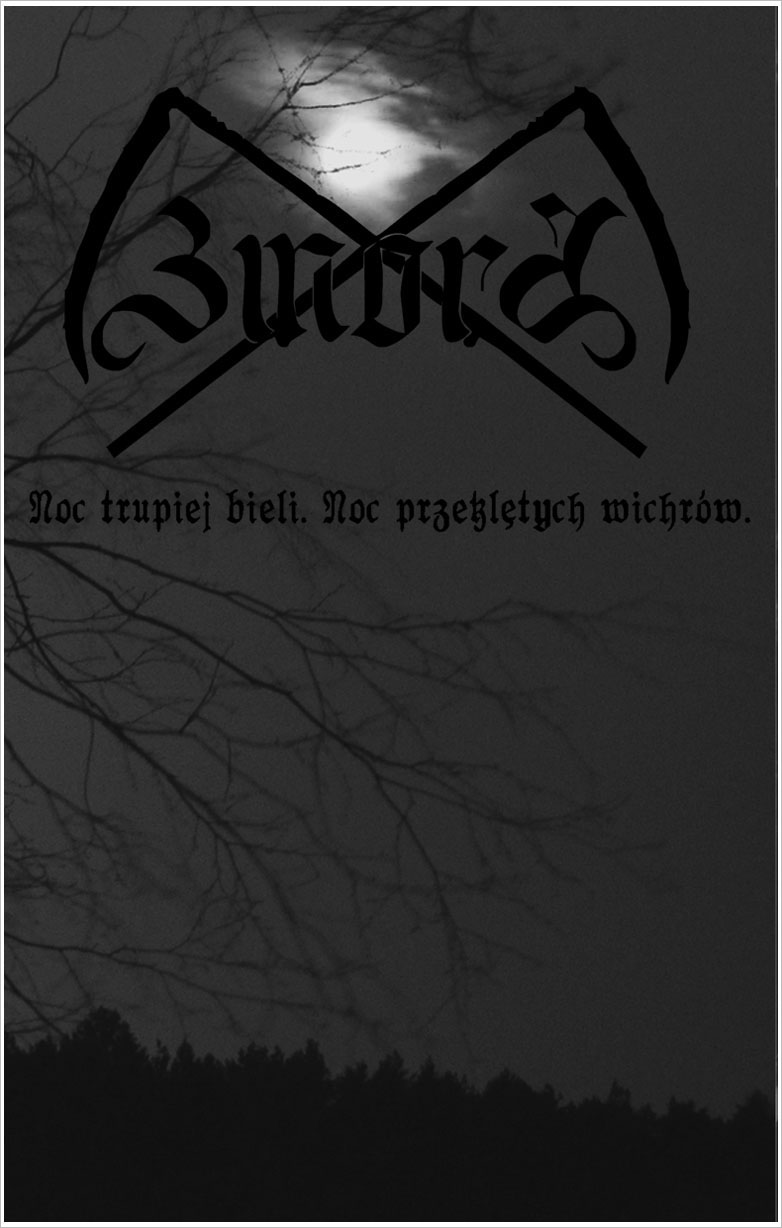 XII plägue.
ZMORA "Noc trupiej bieli. Noc przeklętych wichrów." Demo(n) Tape 2011
1. Trupia biel i czerwień krwi
2. Wichry przepełnione jękami
(nekrösound here)
3. Roznosiciele zarazy
Raw obscure Black Metal. ZMORA will possess your soul and drown your body in the swamp... Fükk!!!
AVAILABLE !!!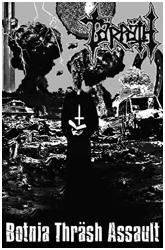 XI plägue.
TÄRPÄTH "Botnia Thräsh Assault"
Demo(n) Tape 2009/2010
1. Venomous Sodomy
2. Shäll We Thräsh!?
(nekrösound here)
3. Torture Worship
4. Vomit Burst
5. R.I.P.
5. No Flowers At Your Grave (instrumental)
Suomi thräsh madkömmando takes no prisoners. Five torturous songs of raw, dirty Thrash Metal rooted in his original sound. Real old-skull thrash metal devastation! Death ünd destrüktion... Expect no flowers at your grave... Fükk!!!
AVAILABLE !!!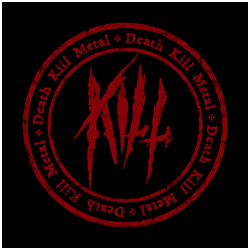 X plägue!
KILL "Death Kill Metal"
CD 2010
1. Steel Garotte
2. Holy Inquisition
3. Peccatum
4. Stripped, Raped and Strangled
5. The Ordals
6. Iron Face
7. Taste of Water
Prepare your dirty ears for total Death Kill Metal attack!!! Six songs plus CANNIBAL CORPSE cover is an agonizing obstacle to cross. Massive, motoric mid-tempo Death Metal with great deadly sound! Discover inside you the real killer...
AVAILABLE !!!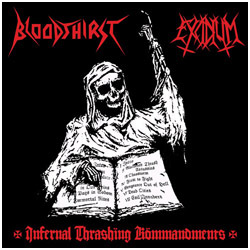 IX plägue!
BLOODTHIRST / EXCIDIUM
"Infernal Thrashing
Kömmandments" CD 2009
1. Intro / Assassination is Absolute
2. Of Bestiality in Our Veins
3. 1000 Days in Sodom (VENOM)
4. Immortal Rites (MORBID ANGEL)
5. Intro
6. Blackened Thrash Assassins
7. Chaostorm
8. First to Fight
9. Vengeance out of Hell
10. Dead Cities
(nekrösound here)
11. Evil Inavaders (RAZOR cover)
Polish deströyers on the path of the ancients thrashing gods. They bring you over 40 bullets of lethal blackened Thrash Metal! Fresh blood, furious riffs, total destrüktion und headbanging beyond control!!! Inferno is coming! Listen carefully to predicted kömmandments and prepare your soul for merciless slaughter. Bang ör die fükkers !!!
AVAILABLE !!!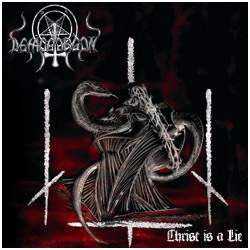 VIII plägue!
DEMOGORGON "Christ is a Lie"
CD 2008
1. Suicide
(nekrösound here)
2. Stab to Death
3. Demogorgon
4. Rape Him
5. Christ is a Lie
6. Kingdom of Satan
7. Scorn
8. Deny the Virus of Heavenly
Whore
9. Kill False God
After long delay and troubles with canadian bastard the DEMOGORGON's message that "Christ is a Lie" is unleashed. Massive, furious, hellish DEATH METAL!!!
AVAILABLE !!!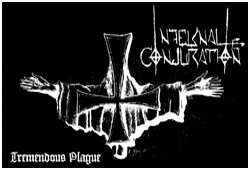 VII plägue!
INFERNAL CONJURATION
"Tremendous Plague"
Demo(n) Tape 2008
1. Infernal Conjuration
2. Tremendous Plague
3. Evil Torture
4. Ultimatum
The mexican barbarians from INFERNAL CONJURATION attacks!!! Straight, dark, raw DEATH METAL in the typical South American vein.
AVAILABLE !!!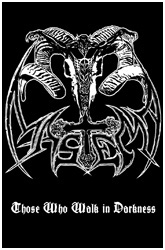 VI plägue!
MASTEMA "Those Who Walk in Darkness"
Demo(n) Tape 2008
1. Introduction
2. Bloodstained Paradise
3. Those Who Walk in Darkness
4. In Grimness Revealed
5. Serpent Skies
Swedish kommando MASTEMA will ease your veins due to sharp as razor death/black metal !!! Unique nordic style of fast dying!!!
AVAILABLE !!!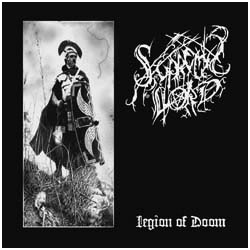 V plägue!
SUPREME LORD "Legion of Doom"
Demo CD 2007
1. Massacre Him
2. Legion of Doom
(nekrösound here)
3. Profanation
4. Ritual
5. Tormentor Infernal
SUPREME LORD remains about his nekröexistance with the massakrating "Legion of Doom"! Stuff was recorded in late 2005, but still filled with smell of death! There are two brand new songs in the raw demo version taken from the upcoming full lenght plus classic covers of INCANTATION, BLASPHEMY and WITCHMASTER. Be ready for fükking death metal in the purest form!!! Are you stll alive? Buy and you'll be fükking dead!!!
AVAILABLE !!!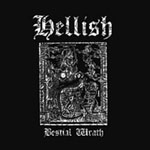 IV plägue!
HELLISH "Bestial Wrath"
Demo CD 2007
1. After the Second War in Heaven
(Intro)
2. Bestial Wrath
(nekrösound here)
3. Stench of the Devil Trails
4. Circle of the Damned
5. Hell Gates are Open
6. In League with Satan
HELLISH is the wörst nightmare of satanikk bastards from EMPHERIS, BESATT and THRONEUM. Possessed, chaotic and furious black/thrash metal in the old as fükk way! Impure inspirations of mighty southamerican scene! In league with Satan the tyrants don't know what the mercy is!
AVAILABLE !!!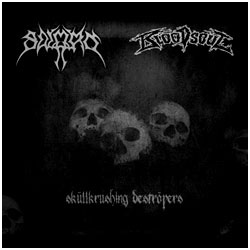 III plägue!
SWORN/BLOODSOUL "Sküllkrushing Deströyers"
Demo CD 2007
SWORN part:
1. Global Demise
2. Northern Alliance
(nekrösound here)
3. A View of Victory
BLOODSOUL part:
1. Monumantal Massacre
(nekrösound here)
2. Creative Sickness
3. Visceral Mutilation
If you're suffered from modern death metal style this bloody split will brake your bönes for sure! Two young bands, SWORN from Sweden and BLOODSOUL from Finland, show classic söund of death metal. Any progressive riffs, only oldsküll death metal! Sküllkrushing deströyers are coming for deadly harvest! Die & hüj!!!
AVAILABLE !!!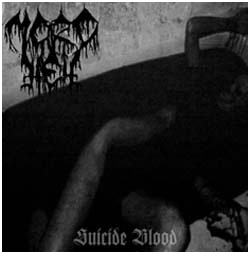 II plägue!
MORDHELL "Suicide Blood"
Demo CD 2006
1. Unaware Slave
2. Suicide Blood
3. Hellish Perversion
4. War, Fire, Destruction and Hell
5. Worship Me, Slave
6. Torture and Fuckin' Death
With sadistik pleasure MORDHELL spits the new abomination of Satan's seed!!! The "Suicide Blood" promo shit contains six törturing and obsküre tracks of blasphemous unpure black metal. Over 19 minutes of total metal, the purest in his form with all advantages of old black sküll. Listen the damned nekrö sound and smell the stench of putrefacted flesh from the chasm! It comes with printed layout and professionally labeled cdr surface. Buy it and die with your öwn cancer!!! Die in pain!!!
AVAILABLE !!!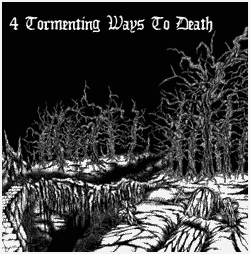 I plägue!
"4 Tormenting Ways to Death"
CD 2005
Split CDr including: BLOODY SIGN (France) with their death/black in brutal form, unreleased tracks from Czech session 2004. The band's full length was released by John McEntee's label Ibex Moon Records!!! + LUCTIFERU (Brazil) shows fast, furious and possessed south-american death metal. The whole demo "Lightning the Unholy Flame" with the bonus track + CROMB (Sweden) hypnotizing their own visions of death, 4 promo tracks + MORTIFICY (Brazil) in blasting, lethal sound without any compromises. The tracks taken from their "Brutal Instinct of Retalliation" Demo. It's approximately 65 minutes of pure holokaüst!!! The release comes with printed glossy booklet and backfront, professionally printed cdr surface. This split is destined for all who believe in the might of Underground! Get it ör Die!!!
AVAILABLE !!!
If you are weak and easly-influenced narrow-minded gay, have you are several opinions here:
"For sure it's one of the best, real Underground releases for months!!! These 4 maniacal, UG Death Metal hordes blow my head away! ARGH!!!!! ...also this CDr looks excellent - fucking great work!!! Well, the Underground still storms stronger and stronger, so buy this piece of stinking Death Metal Hell and bang your goatheads!"
- Tom (THRONEUM)
"Very good release for old sküll death metal maniacs. I recommend!!!"
- Triumphator (INFERNAL WAR)
"This release gives an excellent insight into worldwide underground... I estimate it positive enough, because it presents considerabely better effigy than a shit-worth bands from Poland, which are seemed that play death metal only why they would like to be such technical like MORBID ANGEL."
- Mr. Hellpiss (Mega Sin magazine)
"4 bands, 15 songs, 65 minutes of blasphemous underground Death Metal played in old school way. Just buy it to support Hell!"
- Nekrolukas (ANIMA DAMNATA / HELL-BORN / MORD)
"Rarely have I seen such a well-crafted offering of this sort. Definitely a solid material for the bands to kick-off & undoubtedly the underground die-hards' must-have of the season!"
- Bart Donarski (Mystic Art magazine, INTERIA.PL, Thrashing Madness radioshow)
Official distribution: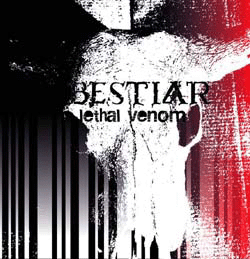 BESTIAR "Lethal Venom"
CD 2005
1. Dementia
2. Lethal Venom
3. Terrorist
4. Ch.M.V.J.
5. Krew
6. Vision Day's
7. Bestial Slaughter
8. I'll Spit Your Face
9. Never Slave
10. Nieposłuszni
BESTIAR in cooperation with GRUFT prodüktion presents new full lenght material "Lethal Venom"! Released on pro-printed and duplicated cdr and available with primordial cover version selfmade by the band! Ten tracks circulating in veins of old death metal. Darkness and madness is granted!!! Kill!!! This masterpiece now is also available as re-released edition by OLD TEMPLE records with different cover and layout, limited to 666 copies!!!
AVAILABLE !!!